WINNERS OF THE OCTOBER 2018 MONTHLY EVENT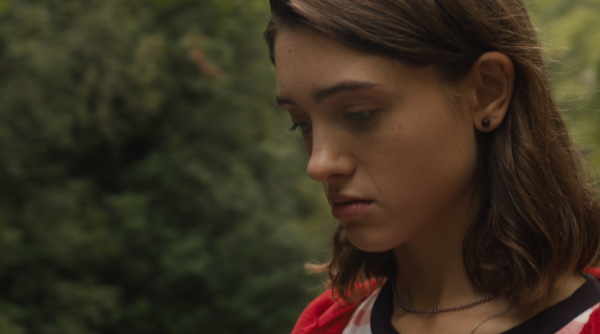 BEST NARRATIVE FEATURE
MOUNTAIN REST
by Alex O Eaton
Producer: Exhibit, Automatik
Writer: Alex O Eaton
Cast: Natalia Dyer, Frances Conroy, Shawn Hatosy
After sequestering herself to a small mountain town, an aging actress calls her estranged daughter and granddaughter home for reconciliation and one final celebration.

BEST DOCUMENTARY FEATURE
THE PUSH
by Grant Korgan
Producer: Emmett Brooks Productions, Indie Entertainment, It's All Good,
Callan Entertainment, HiBall Energy, Emergency Clock Productions
Writer: Grant Korgan, Brian Niles
Cast: John Davis, Ken Evans, Tal Fletcher Jr
With Grant Korgan pushing solely with his arms in a custom sit ski, The Push team reached the bottom of our world on the 100th anniversary of when Captain Robert Falcon Scott's Terra Nova expedition arrived at the earth's most remote spot, the geographic South Pole. Grant Korgan had it all, lost it in a tragic accident, and rose up to become the first spinal cord injured athlete to ski to the South Pole.

BEST SHORT NARRATIVE
TANGLES AND KNOTS
by Renée Maria Petropoulos
Producer: Jars Productions, Paper Moose
Writer: Renée Maria Petropoulos
Cast: Leeanna Walsman, Odessa Young, Mitzi Ruhlmann
A intimate bond between mother and daughter becomes threatened when the mother helps her teenage daughter throw a house party to impress new, more popular friends.

BEST SHORT DOCUMENTARY
THE CONSTRUCT:
FEMALE LABORERS AND THE FIGHT FOR EQUALITY
by Jalena Keane-Lee
Producer: Jalena Keane-Lee
Writer: Jalena Keane-Lee
Cast: San Thi Da, Cheery Zahau
"The Construct: Female Laborers and the Fight for Equality" follows Burmese women who work as day laborers as they physically progress development in a country that is rapidly changing. Told through the eyes of San Thi Da, a 20-year old laborer working on construction sites, and Cheery Zahao a human rights activist, The Construct explores the complexity of feminism and opportunity within different socio-economic classes in Yangon, Myanmar.

BEST EXPERIMENTAL
ARTÉMIS ET LA MORT
by Julien Bouthillier
Producer: Julien Bouthillier
Writer: Julien Bouthillier
Shot at the Nîmes's Feria, Artemis & Death is an experimental documentary showing a corrida from the point of view of the bull, leaving the bullfighters off-screen. A raw vision of ritualized violence, nearing mysticism, carried by the sacrificial figure of the bull, revealer of our humanity.

BEST ANIMATION
AND THE MOON STANDS STILL
by Yulia Ruditskaya
Producer: Yulia Ruditskaya
Writer: Yulia Ruditskaya, David Lindner Leporda
Cast: Andreas Goldbrunner
The presence of the moon affects all under its glow. The film explores the lunar cycle and the energies invoked by its radiance.

HONORABLE MENTION
RIOT
by Frank Ternier
Producer: L'Image d'Après
Writer: Frank Ternier
Cast: Frédéric Duzan
A young black man is killed in an altercation with a vigilant neighboor and the police. An indignant crowd gathered together. The feeling of injustice is high. A group isolates itself. Emotion engenders riot… In the absence of words, can the body take its revenge?